Be Safe Scalper FTMO (lite) EA
Forex Mt4 Expert Advisor
PLATFORM

:

 

MT4




TF:

 

BEST H1


PAIRS: 

 

XAUUSD – US30




LEVERAGE:

1:500




IMPORTANT:

FTMO CHALLENGE + COMMON BROKERS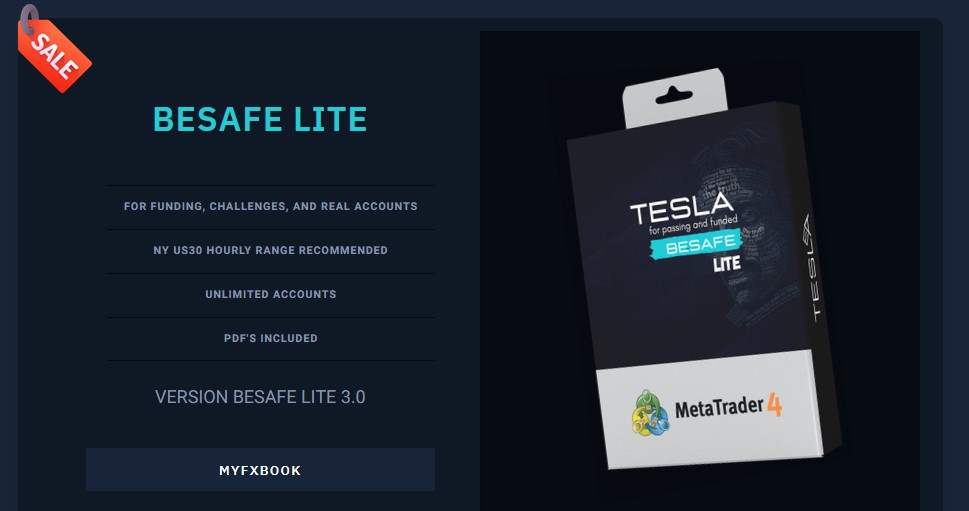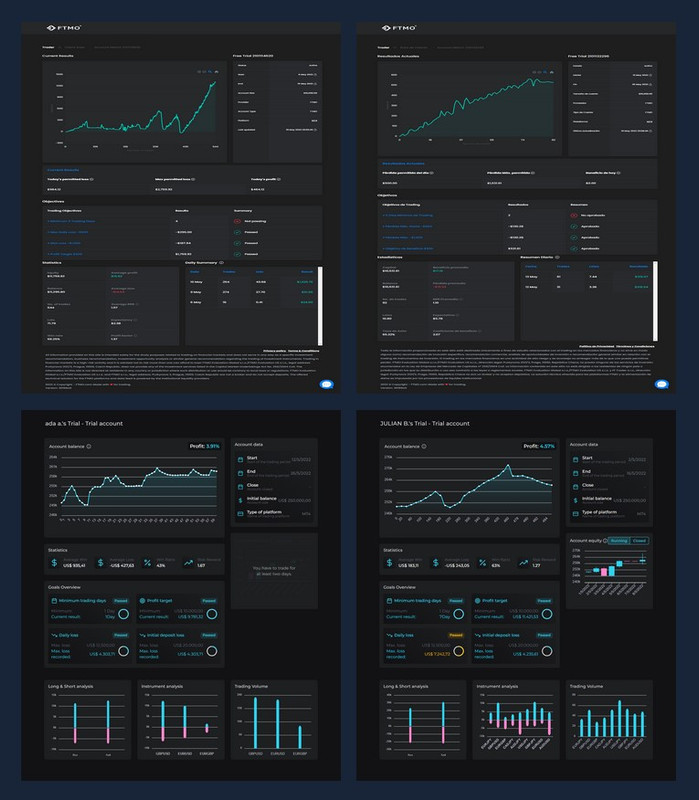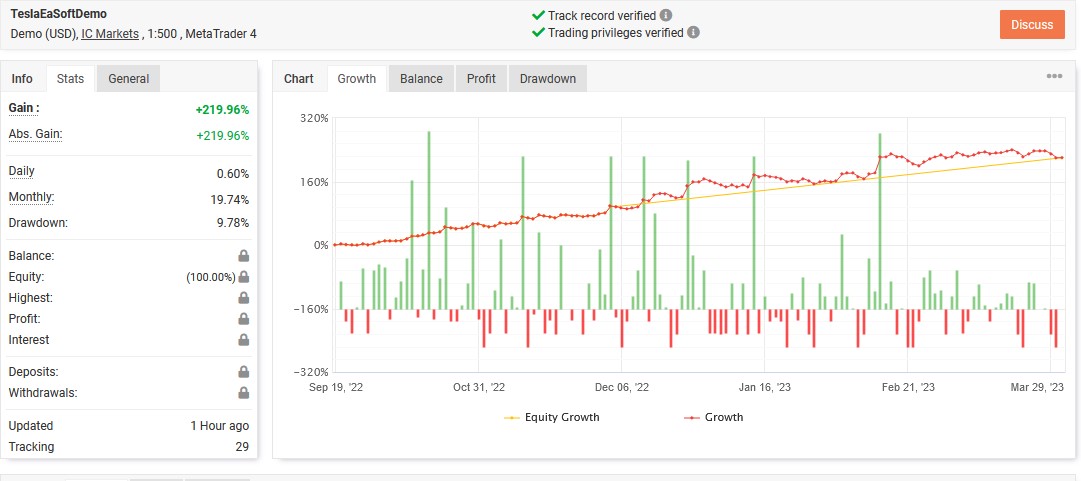 We have optimized the EA specifically for GOLD and US30, providing these presets: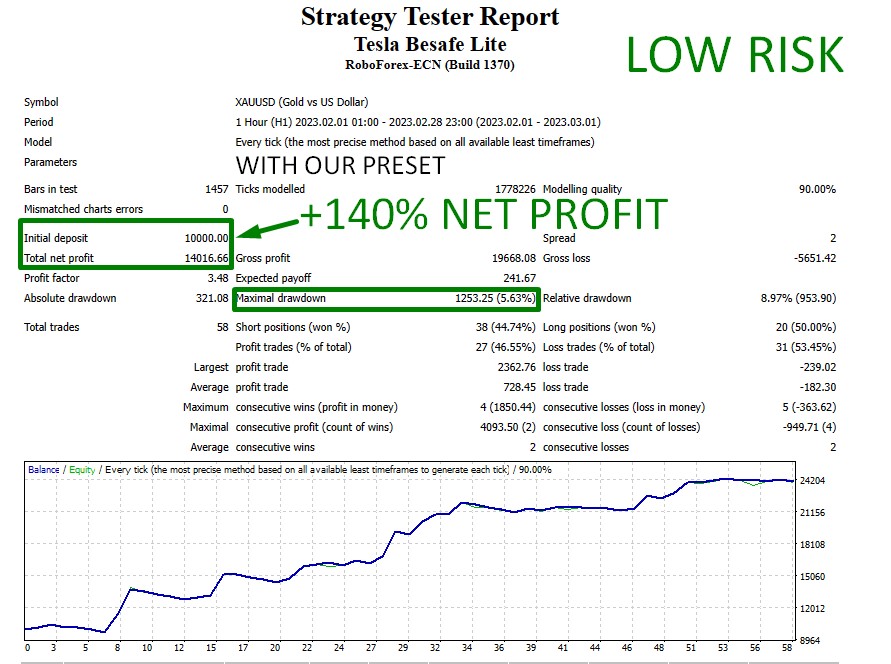 +140 % /MONTH!!!
TOTAL NET PROFIT:
14016.66 DOLLARS IN 1 MONTH
MAX DD: 5.63%
INITIAL MONEY IN ACCOUNT:      $ 10.000,00
FINAL MONEY IN ACCOUNT:         $ 24.016,66
FTMO ON US30 !

FTMO !
+14 % /MONTH!!!
MAX DD: 1.15%
This Experts Advisor Robot can trade on a funded account opening trades and managing its risk ensuring the stability of profit and Max DD this trading robot can be used on any account size and also can trade on real brokers non Profirms well.
MUST READ THIS:
If you intend to use a broker for the FTMO challenge or a funded account, it's essential to be familiar with the specific rules of the broker you've selected.

If you use normal brokers (Non FTMO), when it comes to scalping, a broker with low spreads is key. Ideally, you should look for a broker with a spread of 0 pips or under 5 pips. It's important to check the spread of your broker before you begin trading.

If your broker has a high spread, the EA will not perform as expected, resulting in lower returns or, in cases of excessive spread, it may not open trades at all.

Using a VPS is not mandatory, but if you choose not to use one, you will need to keep your computer running. If you decide to use a VPS, keep in mind that you will need to ask your broker for recommendations and assistance with installation, a

VPS located close to your broker's server will help to minimize latency

. Note that we do not provide private VPS installation services.
PACKAGE INCLUDE:




EA: Expert, 8 Presets and Guides will be sent