Forex Vold EA –

Forex Mt4 Expert Advisor
PLATFORM:

 MT4




TF:

 

H1




PAIRS:

  EURUSD




MIN DEPOSIT:

 

$100




LEVERAGE:

1:500




ACCOUNT:

Any (Low Spread on EURUSD)

FAST DELIVERY

Forex Vold EA – Impressive V2023 Forex Expert Advisor

Ultra Hyper High Frequency – Ultra Hyper LOW DD (0.10%) – Ultra Hyper HIGH PROFITS: +2243%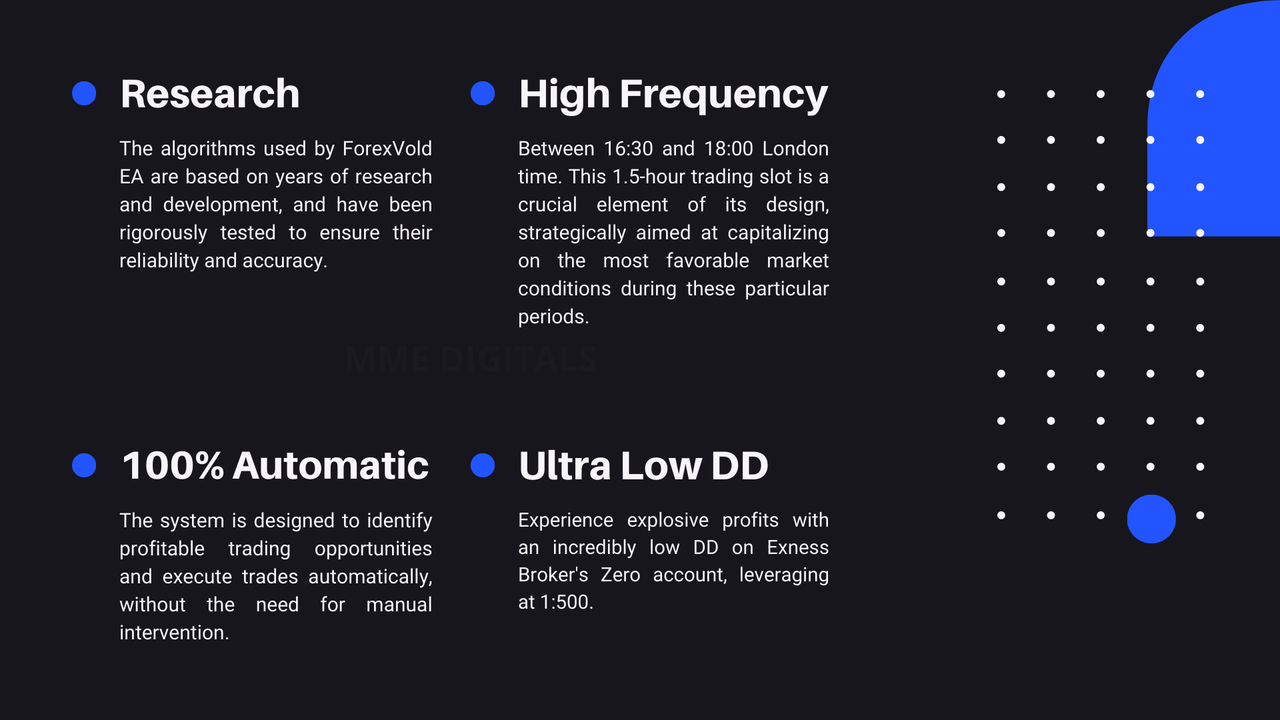 The Forex Vold EA has been meticulously crafted to function within a specific time frame: between 16:30 and 18:00 London time. This 1.5-hour trading slot is a crucial element of its design, strategically aimed at capitalizing on the most favorable market conditions during these particular periods.


 

The chosen trading window is thoughtfully planned to encompass the latter part of the London and New York sessions, renowned for heightened volatility due to increased transaction volume. Such conditions present invaluable trading opportunities that the EA seeks to leverage.


 

Nonetheless, it's essential to acknowledge that this time window also imposes a limitation, as it excludes potentially profitable market conditions outside of these hours. Thus, while the Forex Vold EA may present opportunities within its operational hours, traders must recognize that it isn't designed for round-the-clock trading.


 

BY DEFAULT, the Forex Vold EA is optimized for brokers with GMT +1 server time. Consequently, the EA's adaptability may vary across brokers and may necessitate adjustments based on your broker's server time.


 

For instance, if your broker operates on a different server time than GMT +1, you must modify the input parameters within the EA's settings. Neglecting this adjustment might lead to the EA operating outside the optimal trading window, potentially impacting its performance and profitability.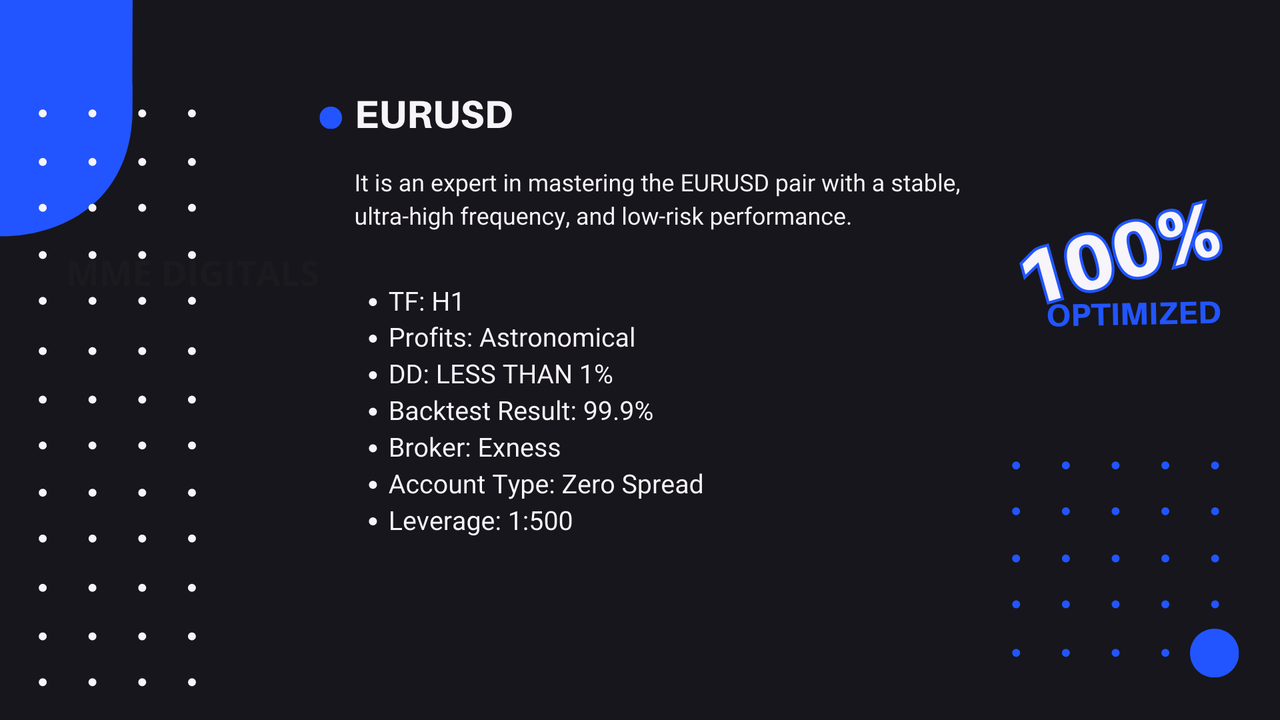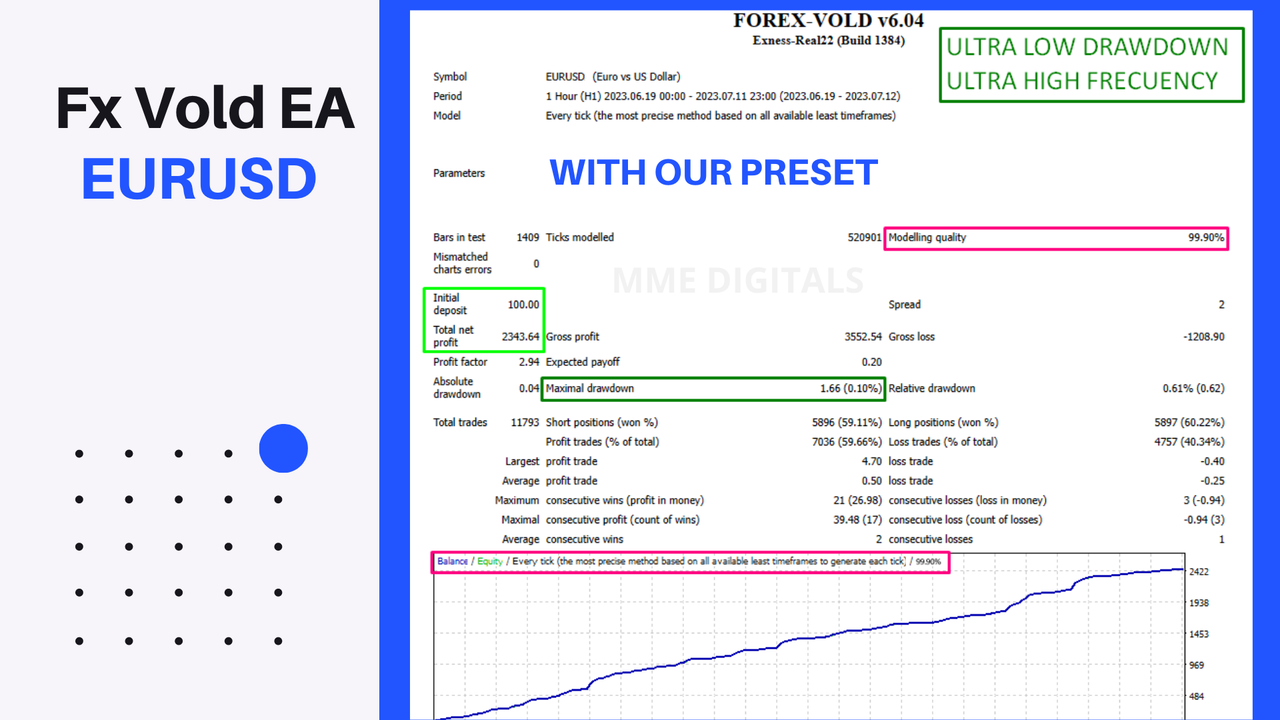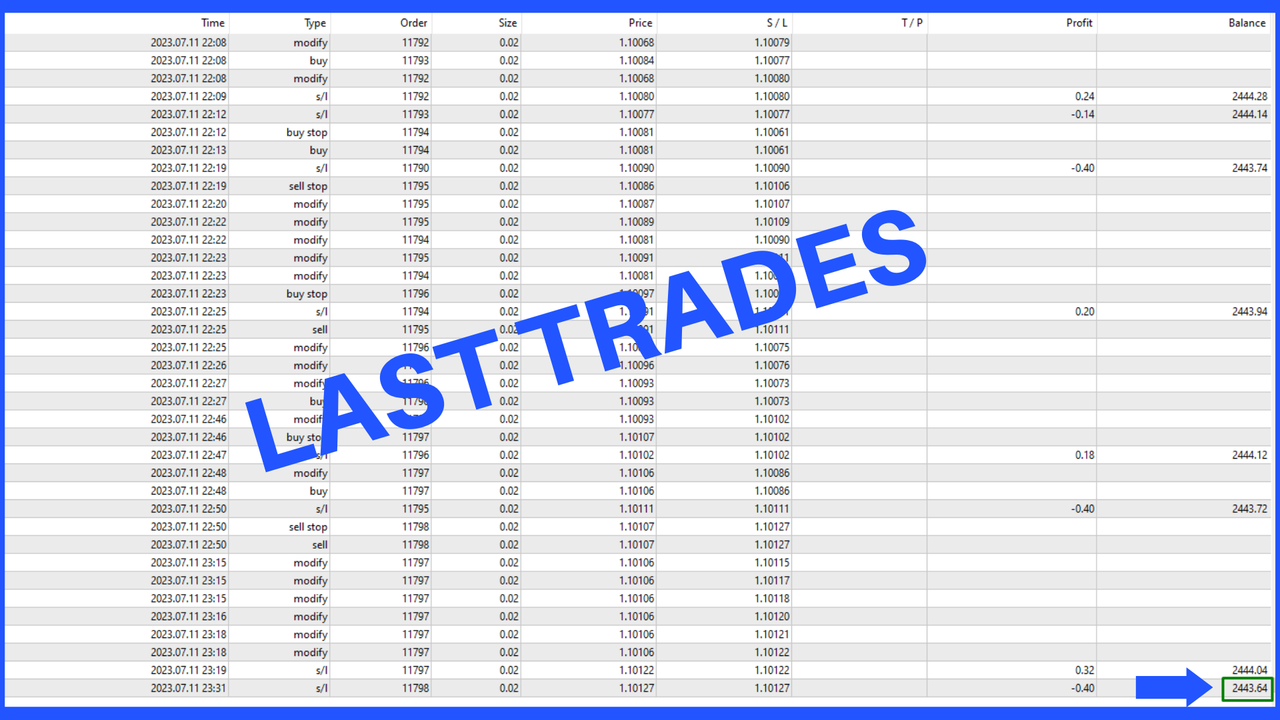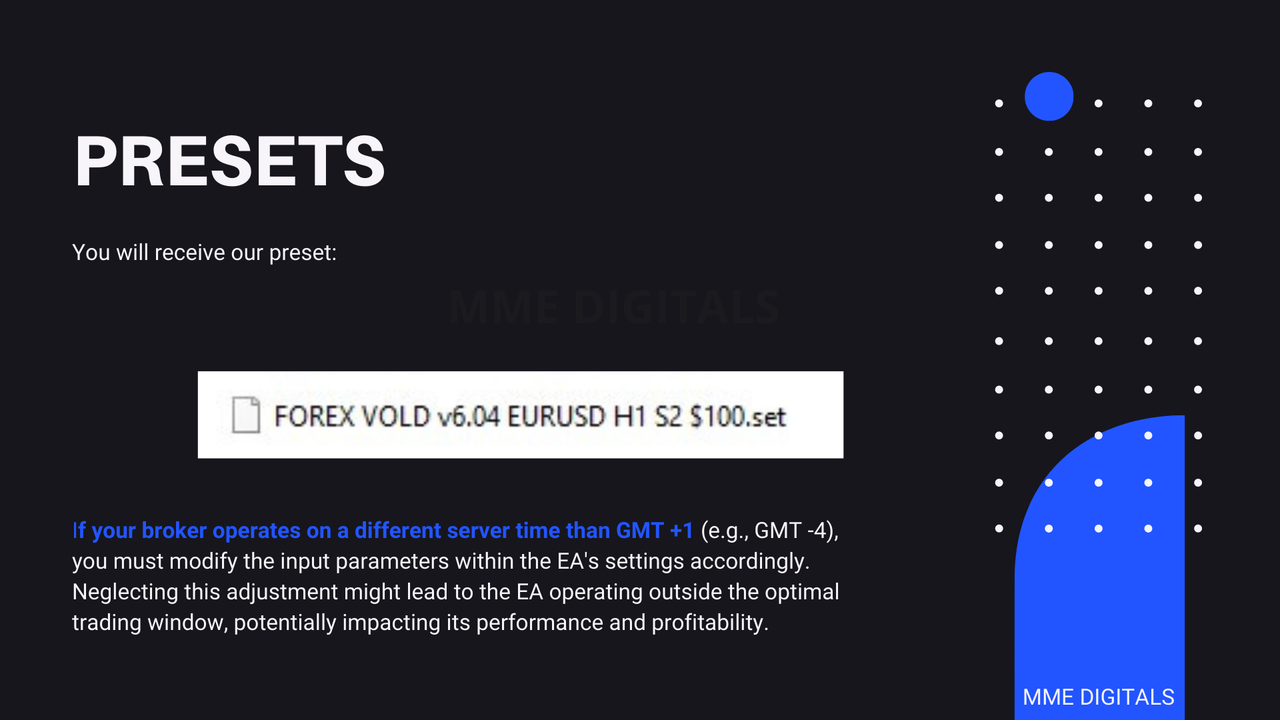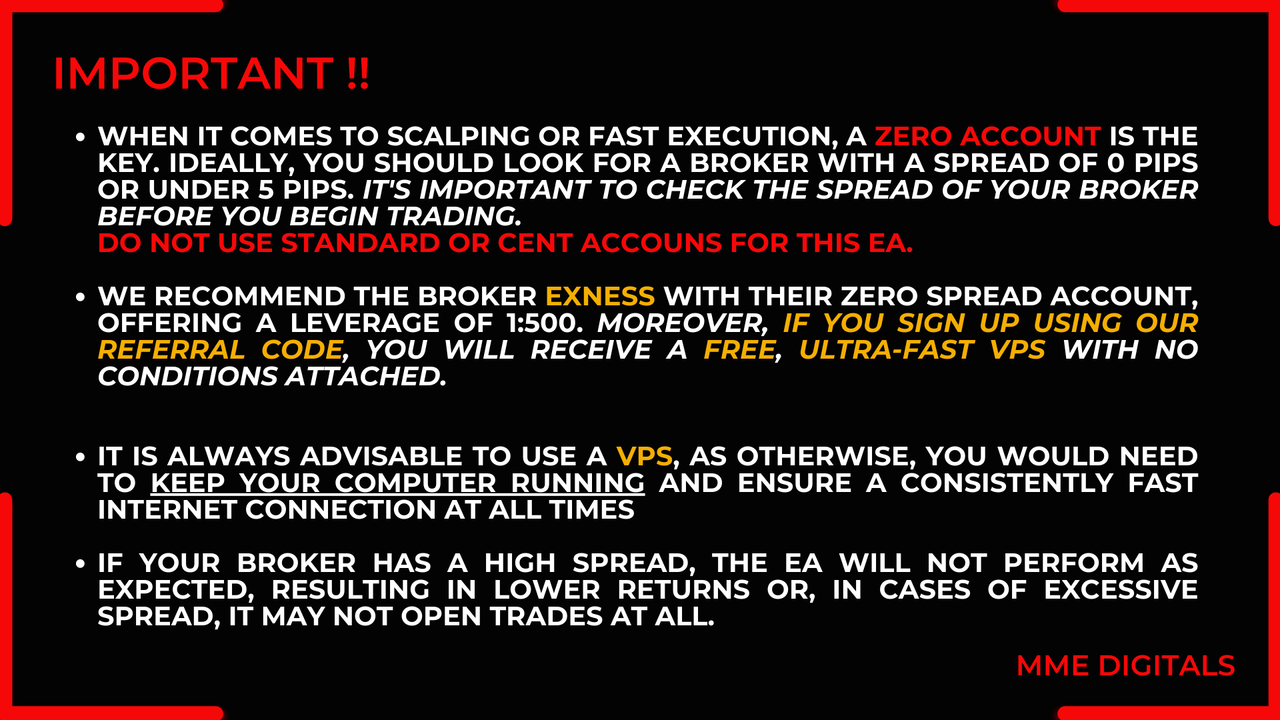 PACKAGE INCLUDE:




EA: Expert, 1 Preset and Guides will be sent

in a compressed folder through a download button and to your email.