Greedy King EA –

Forex Mt4 Expert Advisor
PLATFORM:

 MT4


TF: 

H1


PAIRS:

  GOLD (but all)


MIN DEPOSIT:

 

$100




LEVERAGE:

1:500




ACCOUNT:

Any (Spread less than 10 in Gold)
FAST DELIVERY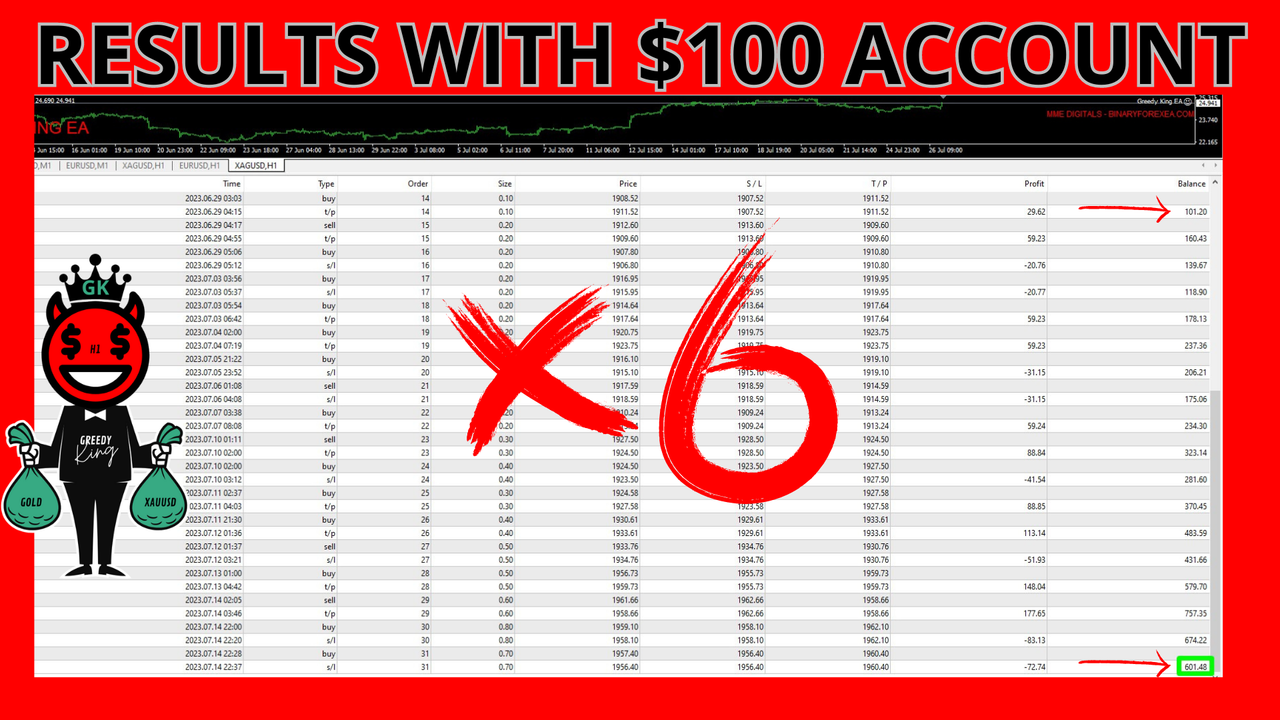 Introducing the Greedy King EA, an incredibly potent robot with remarkable profitability potential:
Capable of

QUINTUPLING your account in a MONTH
While maintaining a drawdown of 20-30%
(depending on the broker and account type)
It stands as a true powerhouse in the trading world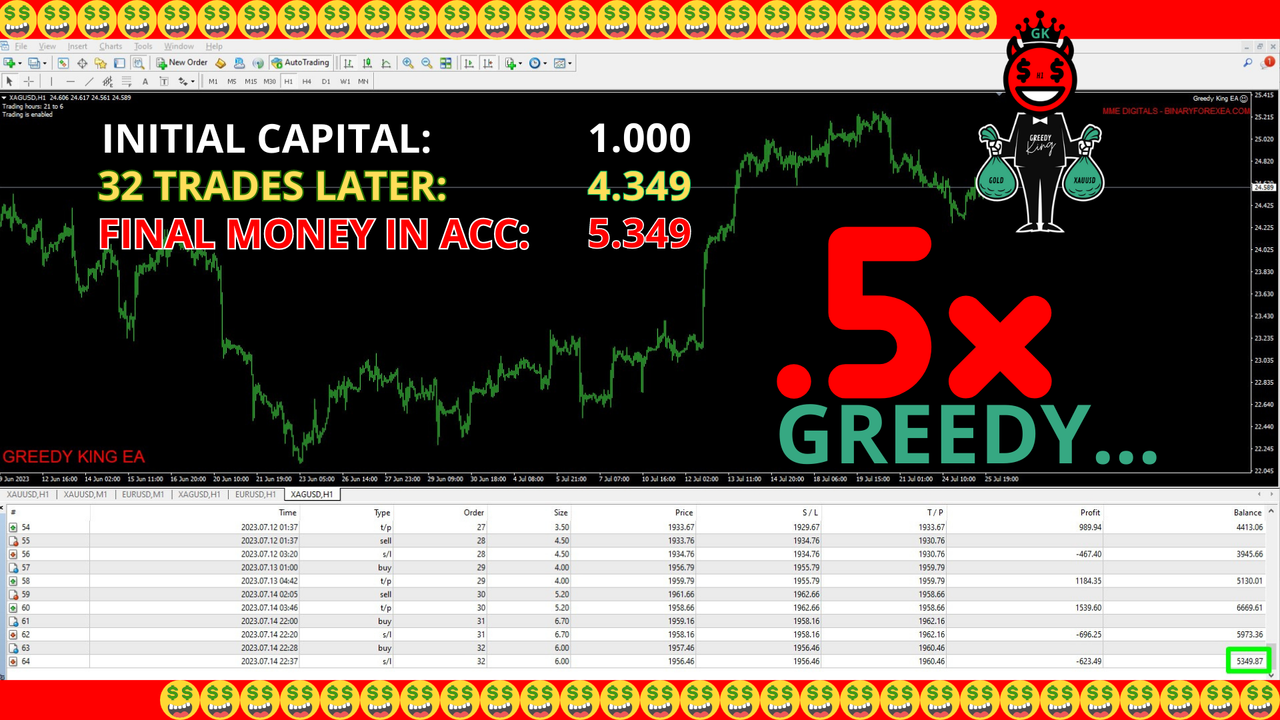 This robot operates with a relatively low frequency, executing around 30 trades per month exclusively in the XAUUSD (GOLD) pair with an H1 timeframe. Though adaptable to various pairs, its optimization guarantees peak performance when dealing with GOLD.


 

Driven by its ambitious nature, the Greedy King EA strategically opens trades in overbought and oversold zones, targeting ideal moments for potential trend reversals. With a relentless pursuit of maximizing profits, it aims to extract every last pip from the market. Unlike high-frequency scalpers, it focuses on precision rather than volume, occasionally taking a day or two without a trade, but when it acts, it does so decisively, leaving a trail of substantial profits in its wake.


 

The robot comes configured with a default stop loss of 100 pips and a take profit of 300 pips (1:3 risk-reward ratio). Its success is further magnified through the application of scaling techniques, contributing to its impressive track record. Moreover, it diligently manages trades, ensuring they are promptly closed when necessary. If a trade moves favorably, the Greedy King EA diligently trails the price to secure the maximum number of pips possible.


 

Given that some trades may span more than a day, it is advisable to use a broker that does not charge swaps (e.g., Exness) to optimize returns without incurring unnecessary expenses. The Greedy King EA promises to be a formidable ally for traders seeking substantial gains with disciplined risk management.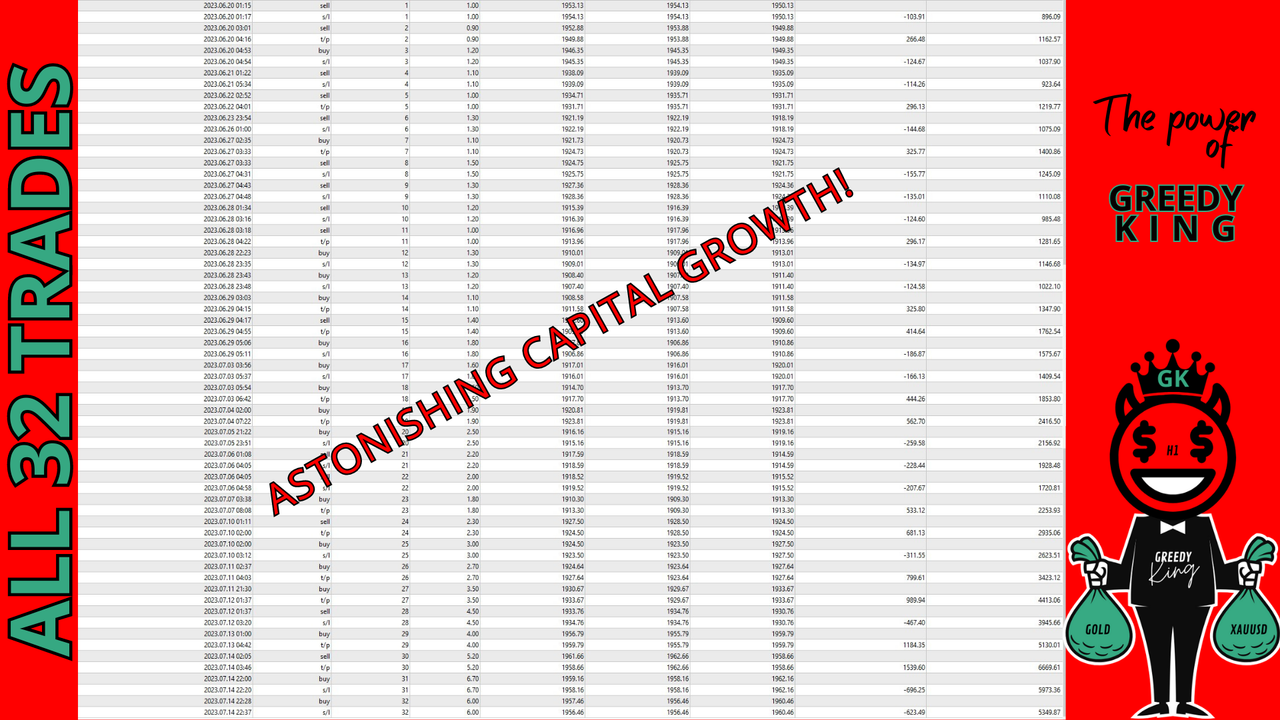 With just an initial capital of $100, there's no need for manual configuration or to use presets – it automatically adapts to any capital amount! Simply let it run in your account for a month, and witness the remarkable results!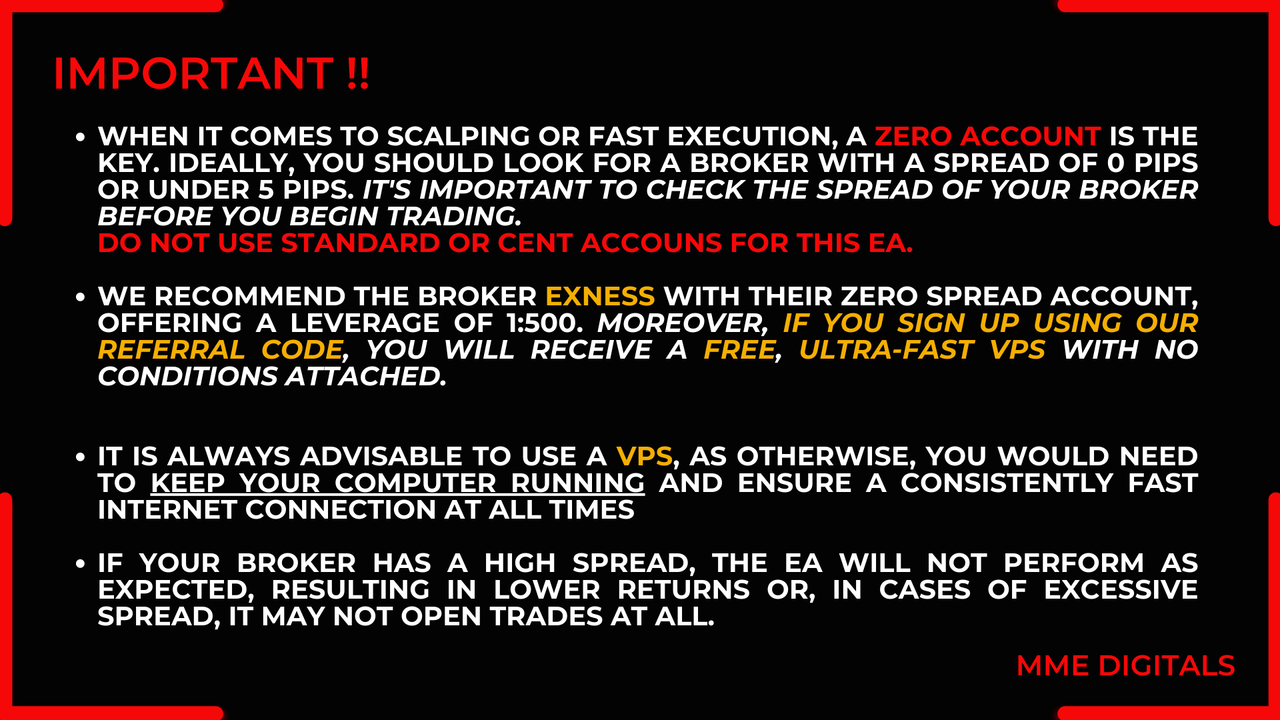 PACKAGE INCLUDE:




EA: Expert, and Guides will be sent

in a compressed folder through a download button and to your email.