SuperSignal EA –

Forex Mt4 Expert Advisor
PLATFORM:

 MT4




TF:

 

ALL




PAIRS:

  ALL




MIN DEPOSIT:

 

$100 PER PAIR




LEVERAGE:

ALL




ACCOUNT:

Any (Use Low Spread Pairs!)
INSTANT DELIVERY AFTER YOUR PURCHASE!


Introducing SuperSignal EA: Your Fully Automated SuperSignal Forex Trading Solution!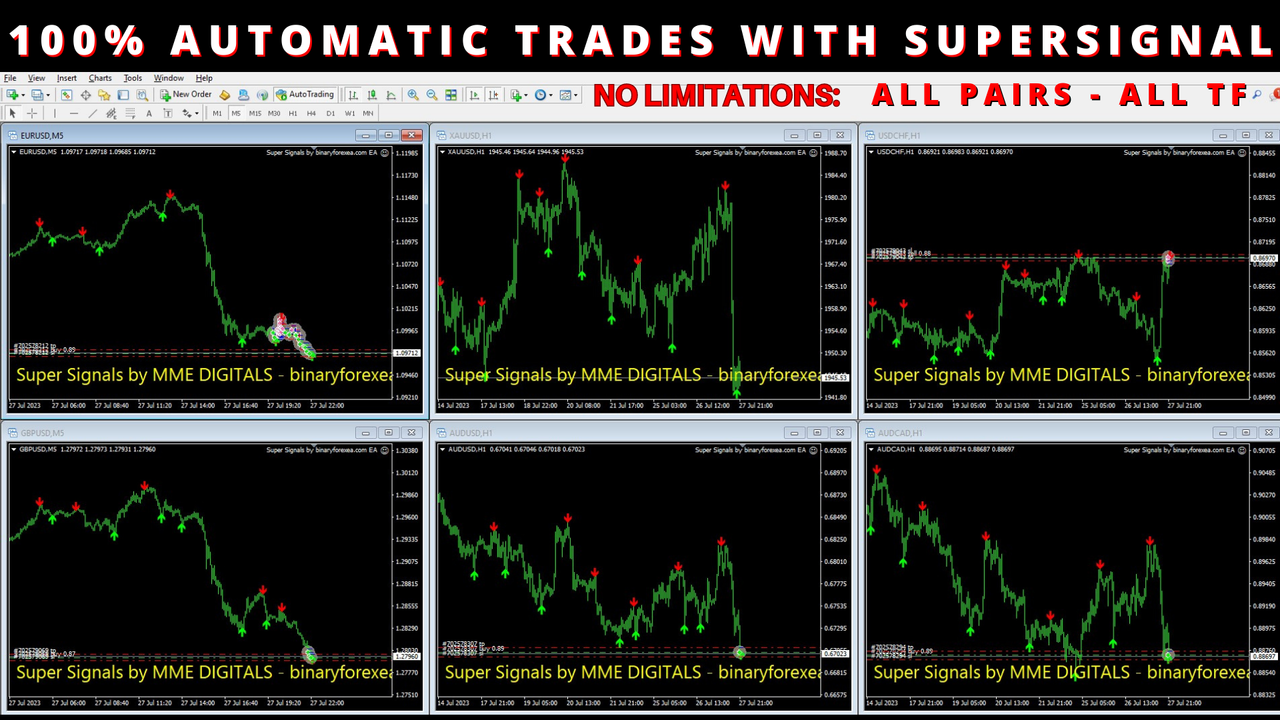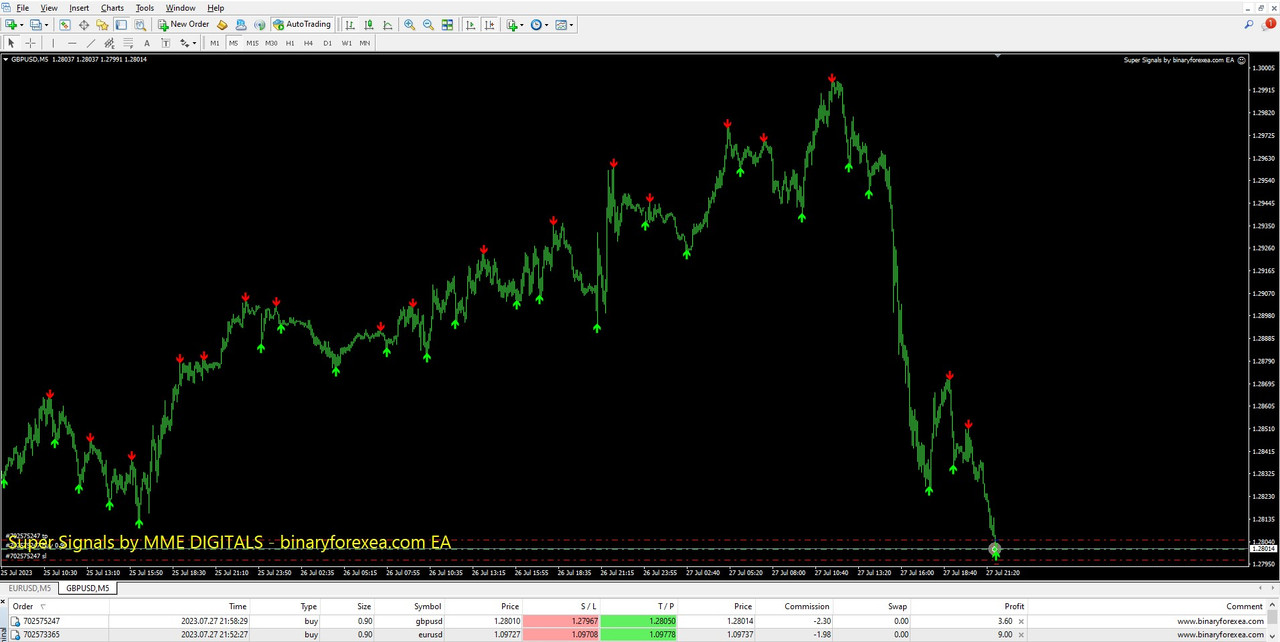 Are you a fan of the well-known SuperSignals in forex trading? We've got great news for you! After countless requests, we've decided to take SuperSignal to the next level by automating them entirely. Say hello to the SuperSignal EA – your new, powerful ally in the forex market.


 

With SuperSignal EA, you no longer need to manually analyze signals or execute trades. Our EA does it all for you, 100% automatically. Gone are the days of constant monitoring and missed opportunities – now you can enjoy the freedom of automated trading with confidence.


 

Versatility is at the core of SuperSignal EA: It's designed to work on all currency pairs and timeframes, offering flexibility and adaptability to suit your trading preferences. Whether you're a seasoned trader or just starting, you can benefit from SuperSignal EA's automated precision.


 

Not only is SuperSignal EA powerful, but it's also accessible to traders with different account sizes. Starting from as little as $100 per pair, you can tap into the potential of this groundbreaking EA. No matter your account balance, SuperSignal EA is ready to deliver results.


 

Here's a pro tip: while SuperSignal EA can work its magic on any pair, it's always recommended to select pairs with lower spreads. By doing so, you ensure that the trade opens closer to the signal issuance, maximizing your trading opportunities.


 
First, let's look at the configuration: Super Simple!

Lot Size: You have the option to manually set your desired trading lot by adjusting the "Lot Size" parameter (remember to set "UseMgmt" to false).
However, we highly recommend to leave the "UseMgmt" option enabled (set to true) and let the EA automatically determine the lot size based on the risk percentage specified in "Risk Percent" (defaulted to 2% per trade).
Additionally, depending on your chosen Timeframe (TF) and the desired risk level, you can customize the Stop Loss (SL) and Take Profit (TP) levels. By default, these are set to 50 pips each. Rest assured that the EA will diligently adhere to these SL and TP values, ensuring that trades are managed accordingly without leaving any positions open beyond the specified levels
Versatility: Scalping, High-Frequency Trading (HFT), Day Trading, Swing Trading, and Position Trading.
This exceptional EA exhibits remarkable versatility, catering to various trading styles. It can be employed for quick and frequent trading in lower timeframes such as M1, M5, and M15, particularly when using a Scalping account with ultra-low spreads. On the other hand, it also serves well for longer-term trades in M30 and H1 timeframes, and even holds its ground as an effective tool for Swing Trading in H4 and D timeframes. Its adaptability ensures it is an excellent choice for traders across different strategies and preferences.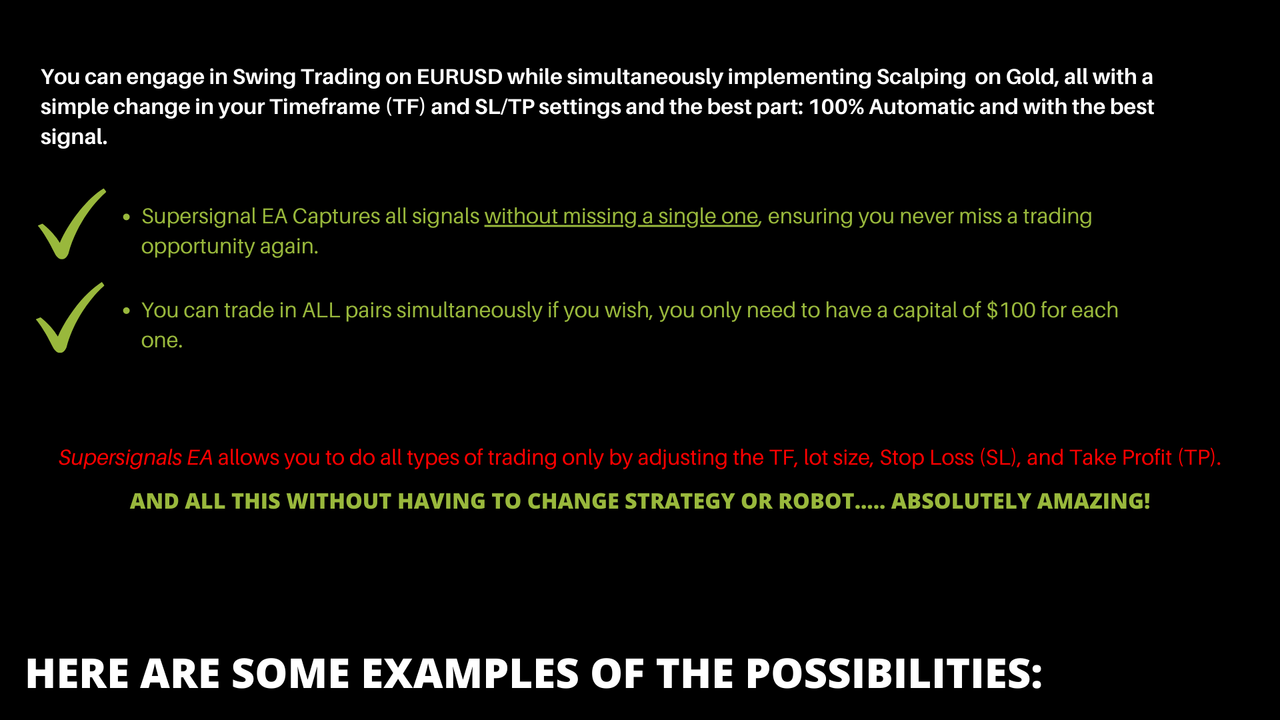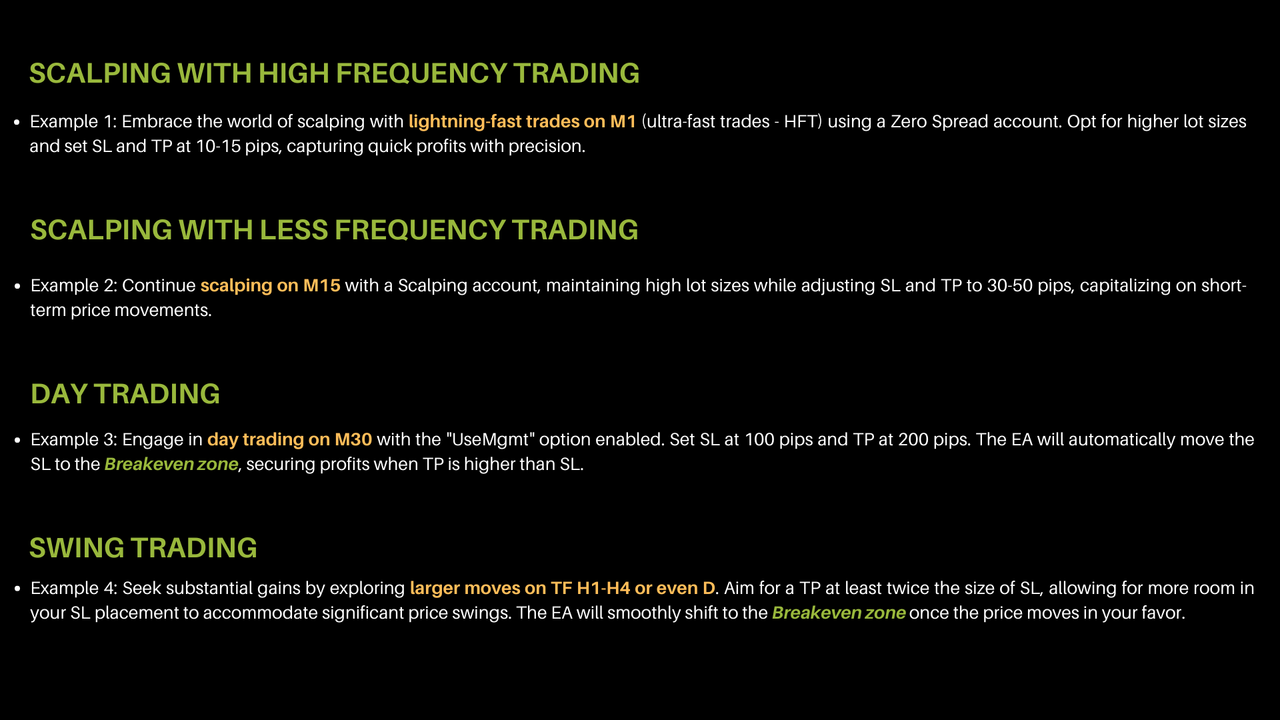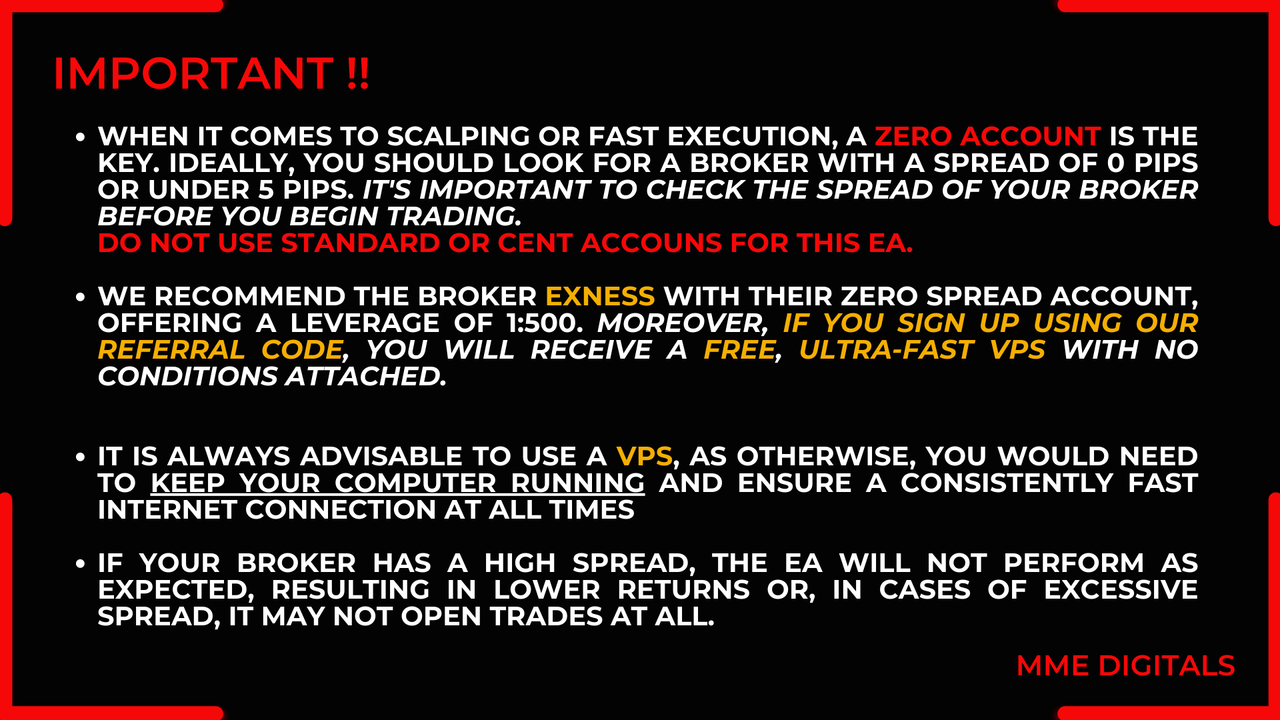 PACKAGE INCLUDE:




EA: Expert, and Guides will be sent

in a compressed folder through a download button and to your email.