PROTM HIGH PREQUENCY EA

Forex Mt4 Expert Advisor
PLATFORM:

 MT4




TF:

 

H4




PAIRS:

 

GBPUSD, USDJPY, and AUDUSD




MIN DEPOSIT:

 

$1000 PER PAIR IN ECN OR ZERO SPREAD ACCOUNT




HOURS:

 

AROUND THE CLOCK




LEVERAGE:

1:500




BROKER:

LOW SPREAD (LESS THAN 5) – ECN – OR ANY ZERO SPREAD ACCOUNT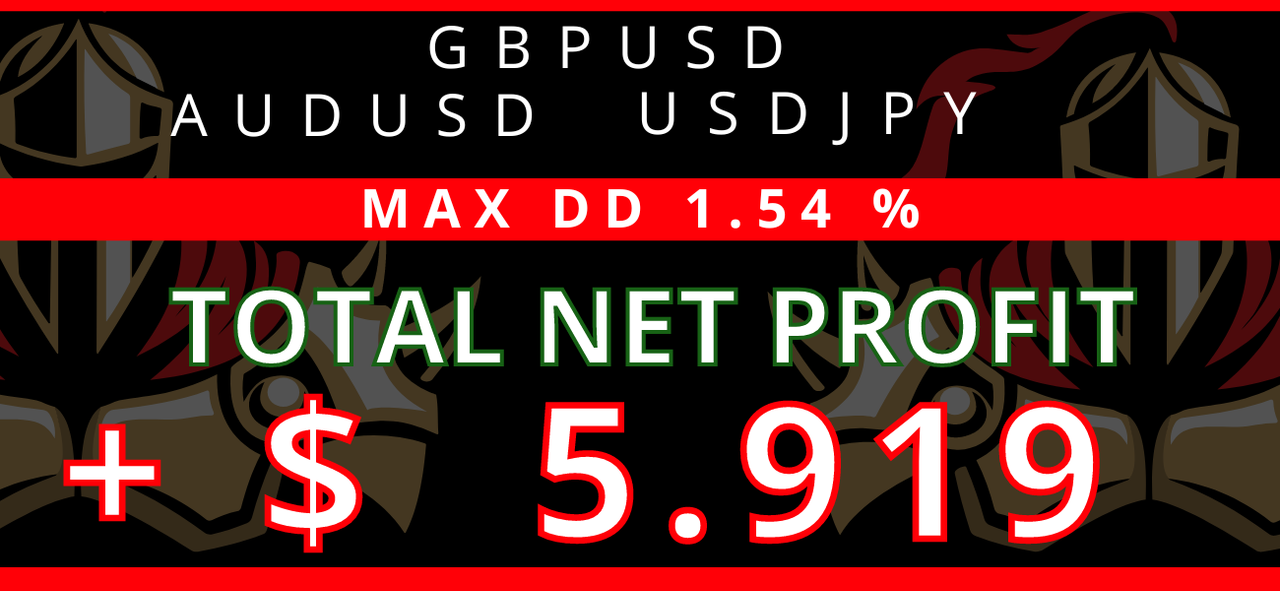 The ProTm HFT EA is a state-of-the-art trading algorithm that utilizes time, momentum, and volume concepts to achieve successful forex trading. With its sophisticated risk management system, the EA intelligently manages trades to minimize potential losses while prioritizing capital preservation and consistent gains. Moreover, every trade is safeguarded by a small stop loss, adding an extra layer of security for the trader's capital.

By trading up to 10-40 times a day within a 4-hour timeframe, ProTm HFT EA employs a

high-frequency trading approach,

enabling traders to capitalize on short-term market fluctuations and profit opportunities. The EA's flexibility in lot sizing allows traders to adjust their transaction size based on their risk tolerance and market conditions, providing a personalized trading experience.

With ProTm HFT EA's adaptable trading frequency, traders can cater to their aggressive or conservative trading style without resorting to risky strategies like martingale or grid systems. Instead, the algorithm focuses on executing one trade at a time, promoting a disciplined approach to forex trading.

To ensure optimal performance, ProTm HFT EA is designed to be deployed on a single currency pair, ensuring that the algorithm is fine-tuned to the specific dynamics of the chosen pair. The EA works best on a 4-hour timeframe and has demonstrated exceptional results on major pairs such as GBP/USD, USD/JPY, and AUD/USD

(our 3 presets are included)

Low Spread (LESS THAN 5), Slippage, and quick execution account is Highly Recommended
Results of our presets for each currency pair:
BROKER: XM (QUICK EXECUTION ACC – REAL) – LEVERAGE 1:500
GPBUSD – LAST MONTH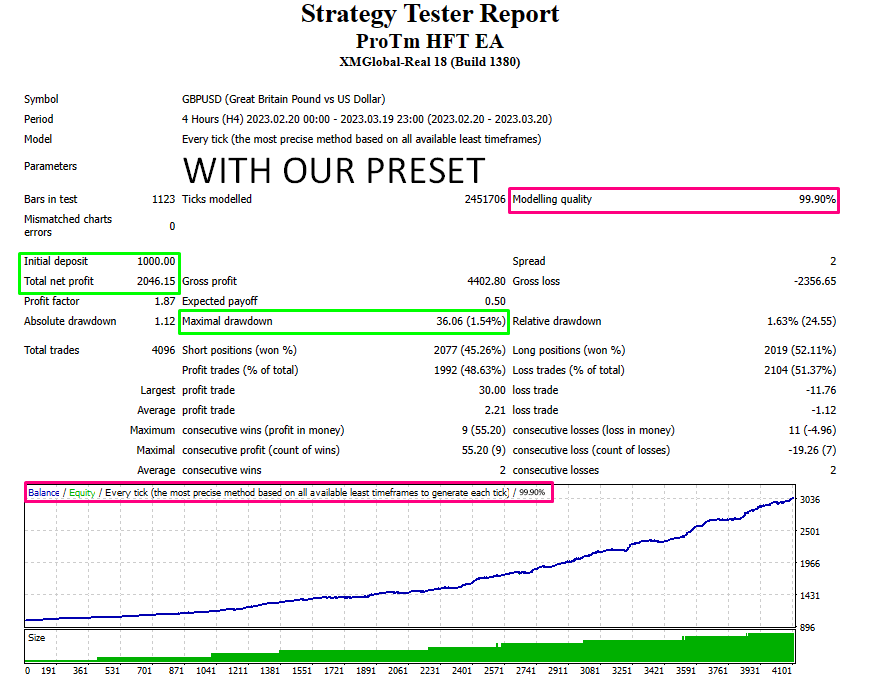 USDJPY – LAST MONTH


AUDUSD – LAST MONTH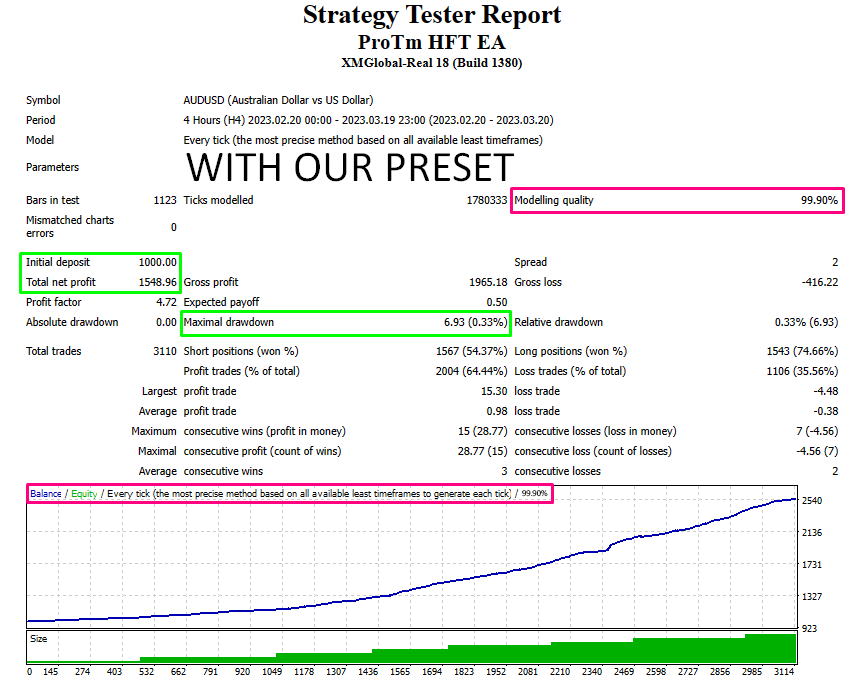 Configuration Panel:
It is recommended that you do not make any changes to the presets. Simply load the appropriate pair preset (AUDUSD, GBPUSD, or USDJPY) and set the timeframe to H4. Please refrain from modifying any other settings.
MUST READ THIS:
When it comes to scalping, a broker with low spreads is key. Ideally, you should look for a broker with a spread of 0 pips or under 5 pips. It's important to check the spread of your broker before you begin trading. Do not use Standard or Accouns for this EA.

If your broker has a high spread, the EA will not perform as expected, resulting in lower returns or, in cases of excessive spread, it may not open trades at all.

Using a VPS is not mandatory, but if you choose not to use one, you will need to keep your computer running. If you decide to use a VPS, keep in mind that you will need to ask your broker for recommendations and assistance with installation, a

VPS located close to your broker's server will help to minimize latency

. Note that we do not provide private VPS installation services.
PACKAGE INCLUDE:




EA: Expert, 3 Presets and Guides will be sent